Nice try OP, but CNN says it's only satan worship if he swallowed the bloodly semen breast milk.
I am a Tile setter, I have had to tape every part of my hands for cuts except the middle part of any finger, for 30 years, what are the odds?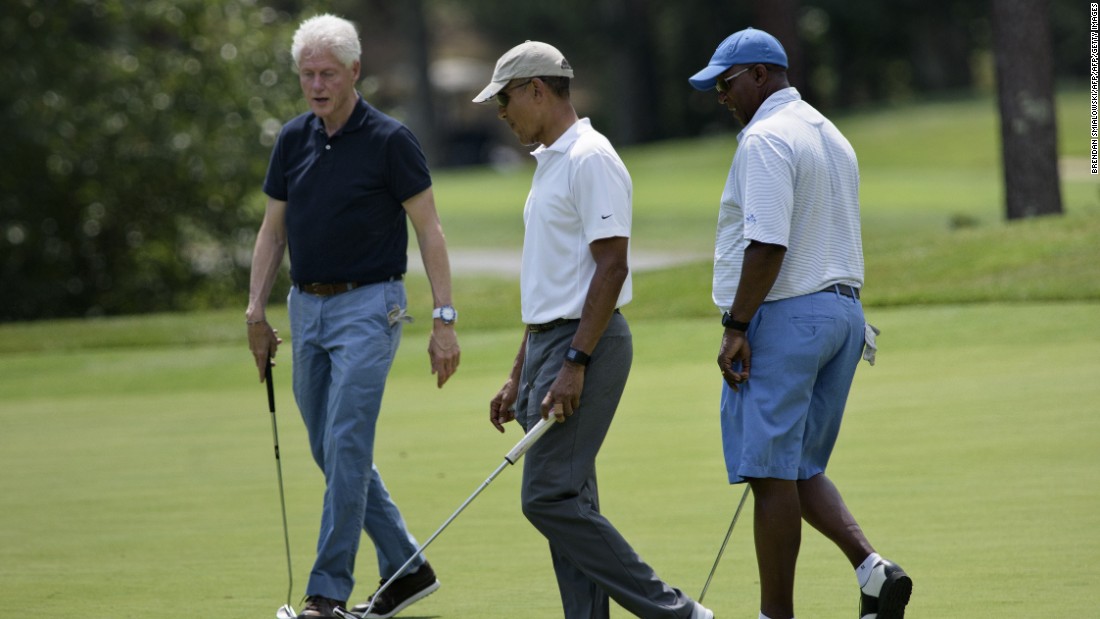 Another picture, from 2016 this one, with his golf session with Steph Curry I think

Obama seems to like this ritual. Left middle finger. What the fuck is this.

Edit: Either he cuts that finger of his in particular way more often than any other finger in the exact same place, or he's mingling with his democrat friends at their satanic rituals. This is twisted.
Exactly. What could Obama and Podesta be doing that would cause a wound on only the left middle finger?

Let´s dig up more of these pics. Huma, Weiner, Bill, celebrities like Gaga, Jay-Z, Beyonce. The more we find, the odder it will seem - especially if it´s never any other finger that has a bandaid.
That would be quite crazy. Do you have the link?

EDIT: George Bush:

Found by /u/AddictedReddit. Keep digging!
I'm pretty sure Obama swallows.
Someone on 4chan saying there was one of HRC just recently=
DAMN! Good find my friend. Again, only the middle left finger. HOW OFTEN DO YOU GET A WOUND/WEAR A BANDAID ON ONLY THE MIDDLE LEFT FINGER?

Let´s dig deeper!
Had a look on Google images for some more examples but found that he sometimes tapes his ring finger too. I'm willing to say this is just a coincidence. Stay sharp.
Golfers tape their fingers all the time, people. Look for images of "Tiger Woods waving,"
This is the sort of thing that could easily be dismissed as coincidence, but when was the last time you had a bandaid on your left middle finger?

Factor in ties to crazy rituals as well and all of a sudden it sounds believable.
Good find. Can we find on other top players close to the Clintons then there might be something to this.

EDIT ': George Bush:

Keep digging!
Hijacking, can we put podesta, bobama, satin lady in the same area at the same time with photos of them having cut fingers?
He has dinners where they cut their middle finger of their left hands. He has a bandaid on the middle finger of his left hand. Coincidence? Could be. But way more likely it's not.

Close friends with Hillary, Obama, and the rest of the Democrat machine.

Obama coincidentally has a bandaid on his middle finger of his left hand as well, on multiple occasions.

Coincidence? Could be. But also worth taking notes tbh. If there are more pictures with bandaids on their middle finger of their left hands, and ONLY that specific finger, it is way more likely they are all going to this occult dinner just like Podesta than aren't.
THEYRE TRYING TO SUMMON DEMONS TO BEAT TRUMP BUT PEPE IS MORE POWERFUL.
This is the sort of thing that could easily be dismissed as coincidence, but when was the last time you had a bandaid on your left middle finger?

Yeah, probably never. The more we find, the harder it will be to dismiss.
Smells like tendie spirit
Holy shit. Obama is a secret tile setter!
Some people do tape up just a finger or two during their golf rounds though. Any pics of Obama with bandaid not golfing?
Seriously. we need to focus on making this content easily digestible to the public. and provide sources if needed.
What the fuck what the fuck what the fuck

WHAT THE FUCK
I'm right-handed and I've had various cuts over 4 decades of my life, but there's never been a cut on the middle finger of my left hand (on any location, whether the middle portion or not). If Obama is right-handed, it is telling why it's on the middle finger of the left hand....
Yeah this will never take off
Get out of here CTR shill. Spirit cooking is the facts.
Ol Rapist Bill looks like a literal ghost.
Well he doesn't work a lot and golfs quite a bit. Might just be a blister.
On Live National TV, after signing an affidavit.
I would wait for more evidence. It's common for golfers to tape the middle finger on their dominate hand. Obama swings left handed.
I never thought about that. He is eating pizza and you can clearly see his face is on the Pizza-PAC Tumblr. The reference made about Bodanles buying pizza and "hotdogs" . http://www.usapoliticstoday.com/barack-obama-gay/
Notice how GW's whole finger is taped where the others only the middle? I just imagine GW cutting his entire middle finger open like a dumbass and the other occultist standing around like "dude, are you really that dumb? Marina! Get the sutures in here! This dumbass just cut his entire finger open!"

Just noticed in the close up he has a bandaid around his pointer finger too. He probably cut his pointer finger first, "Dude, your middle finger! Do you not know which finger is your middle finger?!"
Even Satan himself can't help Obama golf game.
He looked VERY bent out of shape during that rally yesterday when he tired to calm the crowd. He probably knows that the house of cards is coming down hard.
You must have missed the emails where he set up a spirit dinner. I.e. the occult shit where those finger cuts happen.
This rabbit hole has no fucking bottom brothers and sisters!
...wtf is this..?? I am old and so over my head in this crap. Feeling like I have quicksand under my feet.
Yeah it was really great to see his mask slip.

I like the idea of him worried sick. Gonna root out (t)his rot.
I had a freak accident with a spring loaded trap thrower once, since they are anti-guns, that doesn't work for them
George Bush:

Edit: Another one: https://sli.mg/huGtnU
He's a lefty golfer. You absolutely would not get blisters on your left hand. Let alone left middle finger
To be fair, when I golf, I always create blisters on my ring and middle finger from gripping the club too hard. I have worn bandaids or tape to help prevent it. Also, I suck at golf.
I have had them on my middle finger on my none gloved hand from golfing. In fact, that is usually where I get a blister if I have been hacking at 100+ balls at the range. Too tight of a grip I guess.
Like he belongs in the afterlife waiting room from Beetlejuice.
Im thinking we wont need guesses in the coming months, we will have alot of dough on obama
It doesn't. That is the scary part. It just goes deeper and deeper
The one of Bush is at the top of his finger.
My bet is that the shitshow will start for real once people on the lower rungs start talking and sharing evidence to avoid any heat.
Knicked my left middle finger with a machete once when clearing undergrowth. Slipped on a wet leaf and my swing was off. To be fair, shouldn't have had my left arm held to my chest instead of behind my back.

So it does happen. But yeah, that is kind of weird, particularly as these are not the kind of people who do much physical labour.

Edit: though thinking further, it could easily be a blister from golfing.

Podesta's still a weird creep, though.
For all we know he just wore his fingers to blisters playing golf.
CCN hasn't heard the rumours about what barry got up to in chicago.
One coincidence is just a coincidence, two coincidences are a clue, three coincidences are a proof.
I played D1 college golf then play a little pro golf after wards. Lots of people put tape on that finger. Its one of the fingers that gets lots of wear.