I cannot wait until there is a station with more than 2 platforms - say 8 platforms allowing 4 sets of train tracks. Or maybe a modular station where you can just add new platforms as you need them. Modders please! Or in DLC.
I want to be able to build elevated train stations.
It looks like he's using the mod that lets you zone/snap objects to pedestrian paths.
I'm pretty new to C:S, so this is probably really stupid, but where are the roads for these stations needed to be placed?
I stopped playing this a while ago because I can't even come close to these kinds of creations. I just feel useless in the game.
That would be awesome. Build a chicago style city with above ground trains.
I'd love to see us be able to change the trains as well. You'd get to see old fashioned trains for tourism or futuristic mag-trains for high tech districts. Double decker trains and shuttles for long distance, high capacity.

Can't wait to see this game evolve.
I feel the same, but it's important to focus on the cool stuff you can achieve and the things you learn each time. Don't give up.

Now, Kerbal Space Programme, I gave up on that!
I believe it's the Traffic++ that allows ped paths to be zoneable.
everytime I see someone do something playful like this: https://gifsound.com/?gfycat=FocusedEmptyFlyingfox&v=zlMDpOihKac
That is what we are talking about. Elevated train stations.
Once again a reddit post is going to make me start over. Nice work, you scalliwag!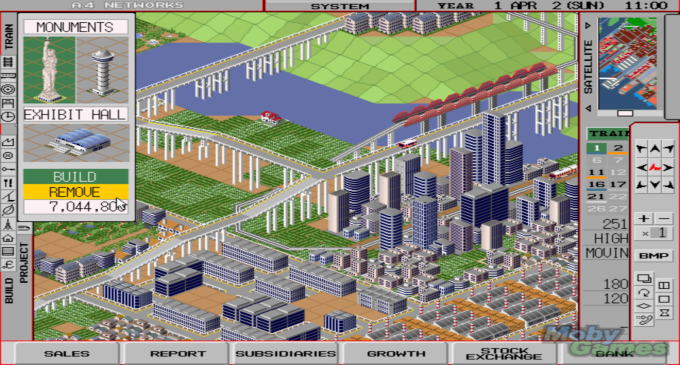 Expandable stations like in and terminal stations like in Sim City 4.
I'm already doing that, I love elevated rails going around skyscrapers.
Well, you can just like you can do with roads. It's just the train stations that force you to go down to the ground again because they can't be built at a higher level.
It's so satisfying that the Green and White trains arrive at the same time, then the blue and purple trains arrive at the same time.

cool station!
I hardly got into space with a lot of effort while other are building moon bases and space station's. I love to see others building and playing because it's a brilliant game. But sadly I don't have the time and patience for all of that.
Try having a degree in aerospace engineering and still struggling to get into space regularly
With mods or is there another way that I don't know about?