He was a skinny ol man, if u saw him walking on the streets u wouldnt even look at him twice. Amazing what evil he had within him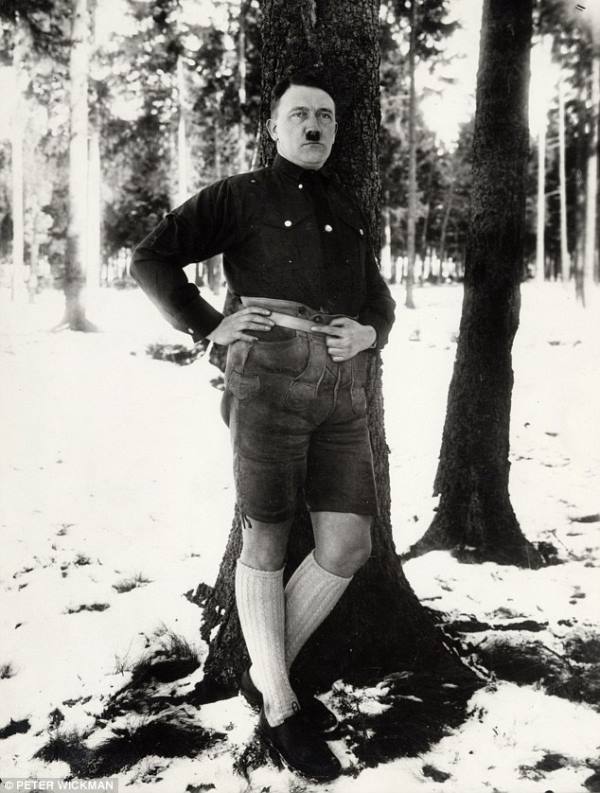 Isn't that true for every "evil" dictator?

Hitler was basically a well-dressed man in his 50s with a somewhat stylish old man hair and facial hair. Like if you were a German in the 30s on a walk in Bavarian woods and you encountered you would think it's just some middle aged guy on a walk in the woods.

Stalin? He basically looks like my uncle. For real. Except my uncle is tall as fuck and Stalin was below average height, so he was even less noticeable.

The infamous Hirohito picture is the same. An emperor of a state that invaded and decimated the most populated nation in the world or an Asian businessman? It's really impossible to tell by the looks.

It's fascinating how normal dictators and Emperors look when you remove all of the propaganda.

Except for Mussolini. That guy looked like an asshole.
I think Pol Pot was rejected by a chick with glasses when he was a teenager. Only explanation.
I mean he was like 5'6 in tall boots so not exactly the most imposing figure, but yeah his face is pretty goddamn fascist.
5'6 was the average at the time. People have gotten significantly taller over the past 90 years.
Pol Pot was the original incel confirmed
Well average is hardly "evil", that's kind of my point. Propaganda always likes to portrait leaders as those huge, 7 feet giants on pictures and posters.
I was concerned by that sub's existence for a second
I would immediately know that man in the first picture was evil. Only a man with no soul would wear clothes like that.
IT'S A HOLIDAY IN CAMBODIA
Dvce's jawline is fucking sick tho.
One can argue if Hirohito was of the same caliber as Hitler or Stalin or whether he was being controlled to a degree by the militarized oligarchy. Other than that dictators don't really look like the cartoonish evil overlords, that is true for sure.
Honestly I brought him up in the photo because Japanese people were even more behind their God-like (read - short Japanese man) Emperor than Soviets were behind Stalin and Germans behind Hitler.

That being said, while Hirohito wasn't on the same level of power as Stalin, Mussolini or Hitler, he was still "evil" in our point of view. The only reason he isn't considered as "evil" by modern historians is because he was against the war with America (mostly because he wasn't a fucking idiot rather than some morale). He was totally in agreement with the invasion of China and total naval domination in The Pacific Ocean, so not exactly the nicest guy around.
WHERE PEOPLE DRESS IN BLACK
Glasses gang glasses gang my pol pot kills glasses men
Good film for those interested in a biographical point of view on the Khmer Rouge regime.