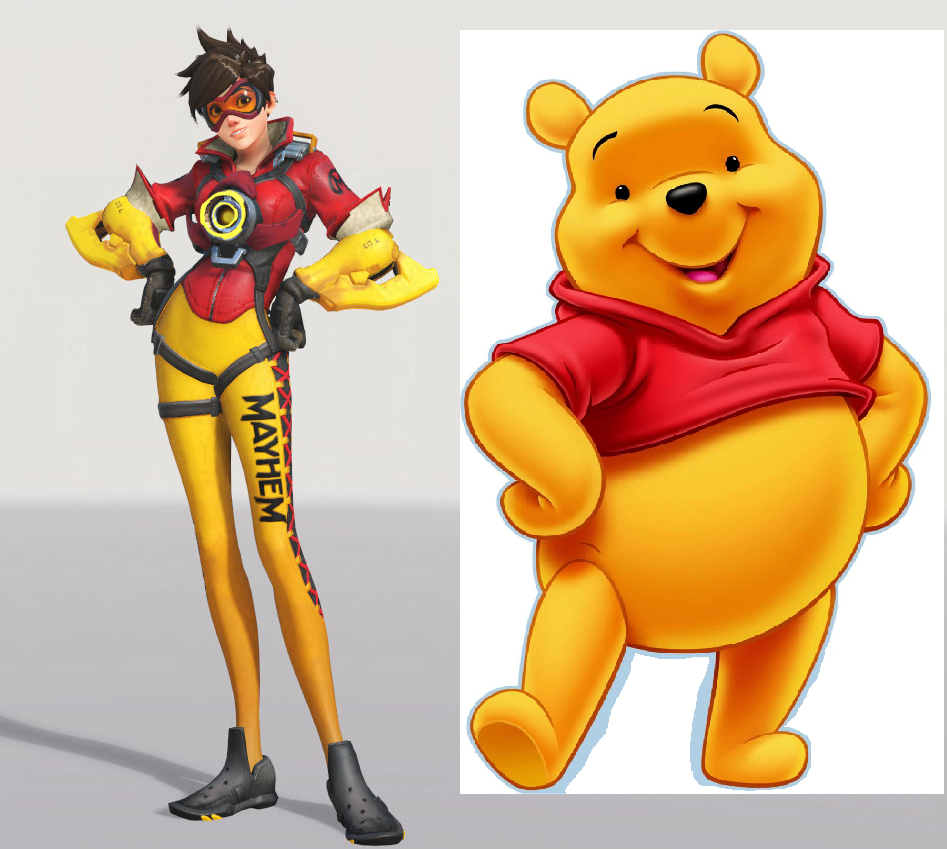 I knew the Florida Mayhem Tracer skins reminded me of something...

Question is who would be Tigger with a Philadelphia Fusion skin?
"Ever get that feeling of oh d-d-d-dear?"
Roadhog's Philadelphia Fusion skin is Pornhub skin btw.
Oh that's what the 'P' stands for on the belly.
Do you know the wae honey addicted man
Ever get that feeling of oh buh-b-bother?

FTFY
Speak for yourself, you fun Nazi.
Leave the McDonalds uniforms alone
All I want now is for someone to go in and take Pooh and make him look more like Tracer's outfit. Pooh definitely needs Mayhem tatted on his leg.
Thanks for the correction. Completely forgot that it's Piglet who does the "Oh d-d-d-dear"! There goes my joke. Oh d-d-d-damnit!
The author who created Winnie the Pooh is also English. Coincidence?