Are we just not going to talk about the cone?
Hong Kong style waffle, they're fucking amazing on their own. Traditionally they're sold as is, and you pick off each of the little waffle bubbles and eat them. Lately though there's been a trend of using them as cumbersome waffle cone for ice cream.
Nice to know what that was called! I was going to insert "waffle cone" into the title but didn't want to get lambasted with a bunch of "THAT'S NOT A WAFFLE" messages.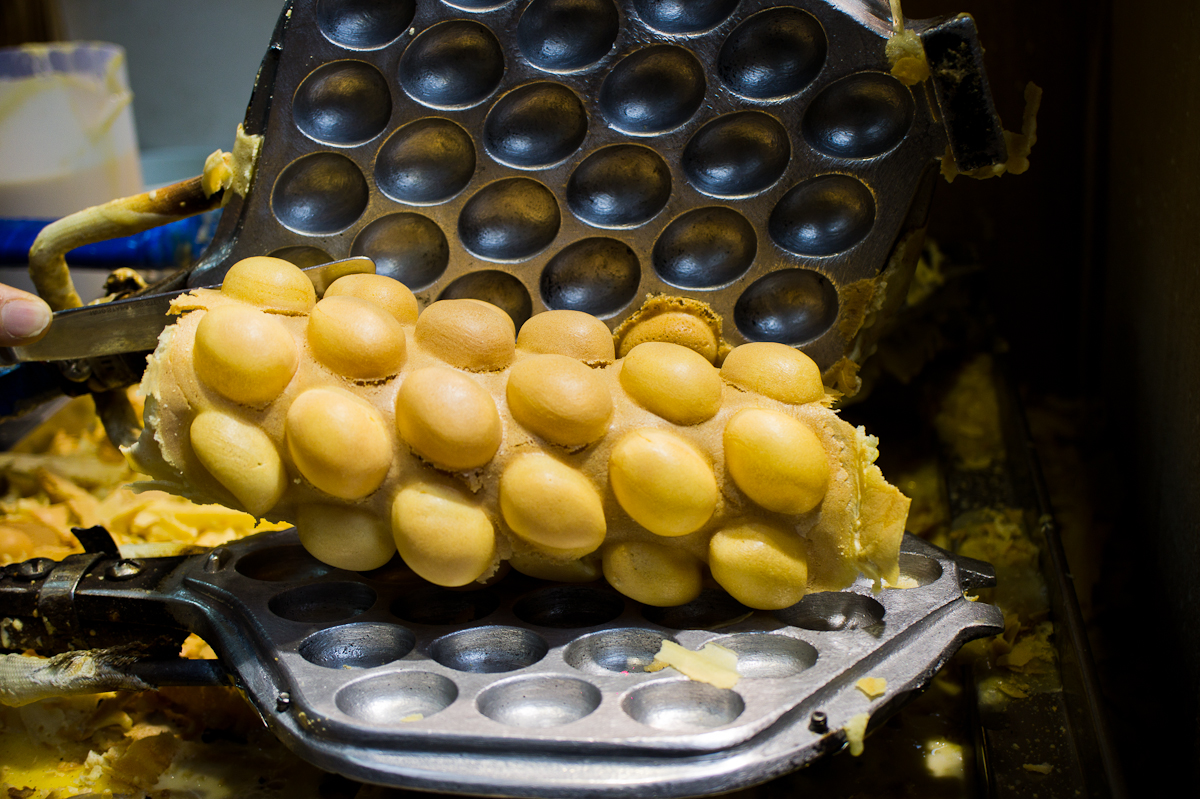 It pretty much is "just a waffle" so anyone who would get uppity need to really reflect on their life. It just uses a and is, usually, a little eggier in flavor like a lot of Cantonese baked desserts tend to be
there's a little street cart in Chinatown (downtown Manhattan) that makes those Hong Kong style "donuts" and they are so incredibly good, always piping hot and fresh out of the cast iron pan. and at $1/10, you really can't afford NOT to try them
Fuuuuuuuuuuuuuudge... I want to jump through my screen and rob you of your ice cream cone.
I shared this with a friend, and it was very filling. You could probably have it for an entire meal (they did have a savory option with salmon, cream cheese, avocado and the waffle).
Holy shit, that thing is huge.