Daily Discussion [2017-10-12]

This thread is for general football discussion and a place to ask quick questions.

New to the subreddit? Get your team crest and have a read of our rules.

Quick links:

Match threads

Post match threads

League roundups

Watch highlights

Read the news
TIL that in the 1938 World Cup, Italian manager Vittorio Pozzo learned that the Brazilians were so confident of appearing in the final in Paris that they had requisitioned the only airplane from Marseilles to Paris on the day after the semifinal against Italy. Pozzo went to the Brazilians that sunbathed in Côte d'Azur and asked them to surrender him the aerial bookings in case of Italian victory. The Brazilians apparently arrogantly answered "it is not possible because we will go to Paris, because we will beat you in Marseilles". They then reportedly offered Pozzo the ironic hospitality of a plane ride to Paris to see them play in the final. Pozzo reported to the Italian side what the Brazilians had told him to rouse the pride of the players. It was the psychological premise for revenge in the match, which Italy went on to win 2–1. The Brazilians did not want to sell the tickets to the Italians, who were forced to reach Paris by train. (In the final, Italy won 4–2 against Hungary.)
Moyes' 13/14 season was so surreal in the sense that you'd been so used to seeing United incredibly dominant at Old Trafford and all of a sudden you saw it crumble in front of your eyes.

There were the record breaking defeats at Old Trafford to West Brom, Everton and Newcastle but the moment that really made it all sink in for me was not even the Fulham draw, but the loss to Liverpool.

Liverpool had 3 pens. THREE. That's like three seasons worth of penalties away at United in 90 minutes. It was like watching a giant brought to it's knees.
PSA to anyone who doesn't usually watch Serie A: there are a host of huge matches this weekend.

On Saturday we have Juventus vs. Lazio (who have been in amazing form this season) followed by Roma vs. Napoli.

Then on Sundday we have Internazionale vs. AC Milan, the Derby della Madonnina.

There are also some nice mid-table matchups (Sampdoria vs Atalanta will be interesting).

Going to be a really exciting weekend for sure!
International football was great this time around because of the crucial games but I'm glad club football is back :)
Casemiro amazes me every game, how did this guy become the best player of our NT so quick?

Him and Dani Alves made Sanchez look useless
Before the August-September qualifiers, with only 3 teams (Russia, Brazil, Iran) qualified, I asked for your predictions for the remaining 29 teams to qualify for the World Cup.

of how well the predictions have stacked up so far - crossed-out names are nations that are out of contention, and underlined names are nations still in contention but not yet qualified.

(Everybody assumed the USA would qualify, and almost everybody thought Chile would qualify.)
Lol what? You sound like an actual child.

Wah, I don't like those people that are making money off of something they love and omg he has a book i better hide it because i'm a big old grump.

You were actually enraged by someone buying a book?
Modern football you say? In the 1982 World Cup some Brazilian players were offered $1000 per goal to celebrate their goals close to specific publicity boards. There was this goal, against Argentina in think, where Zico and Serginho both claimed the goal, Zico just ran away celebrating aimlessly and most of the team joined him, while Serginho and Éder ran to the opposite corner to a board.

There was even some talk that players refused to pass to better positioned teammates and shot so they could claim the bonus.
won't harm you m8 you ain't going.
The South American and North American finale was so exciting. I have been so disillusioned with international football but that was so refreshing.
W2S has as many brain cells as a vodka and orange hahah why would Cristiano waste his time with him?
I'm genuinely stoked we're going to the World Cup. That day was the best day of my life and I'm only thirteen. All the celebrations, the goal, it was ALL crazy af.
Tim Cahill doing those sponsored celebrations is pretty much peak modern football

#gamesgone
Awright mate there's no need for that type of talk about Spen Doggy Dog
That's the bargaining phase of grief. Both the comment and the upvotes.
That is hilarious.

Plane tickets would have been very expensive back then and football associations were nowhere near as wealthy then as they are now, I know a fair amount of countries didn't participate in World Cups due to travel costs. Brazil may have been one of the wealthier ones but that must have been a decent amount of money they turned down.
Hardly. Sampaoli's plan was always just try and make do until we qualified, then use those months before the cup to drill his way and his preferred players into the team. The Argentina that goes to the Cup won't be the same team
like this guy
Kind of boggles my mind how Youtubers manage to meet Ronaldo and play in his own backyard

And I'm stuck here trying to finish my degree in this hell hole called uni
i love the international break
I love this one tbf. Some good stuff on the weekend to welcome us back.
Too many big games this weekend. Lyon v Monaco tomorrow,Bilbao vSevilla/Liverpool v Man Utd Saturday noon, Dortmund v RB Leipzig Saturday 530, Juve v Lazio/RomavNapoli/AtletiVBarca all on Saturday evening, Milan Derby Sunday evening BUT most importantly Brentford v facking Millwall on Sat 3pm ;) Also, big luck to Mr I LOVE THIS GAME u/McNutt10 as his team Dijon take on PSG on Saturday afternoon
Think he means Bobby Green, the legendary goalkeeper.
Oh, fuck right off, no one says that.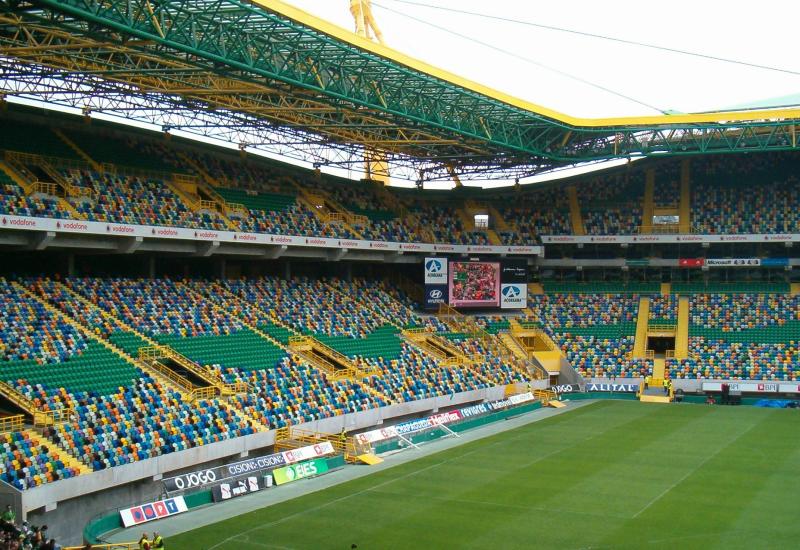 Not engineering but Sporting's stadium, the Estadio Jose Alvalade, has multicoloured seats that make it look like people are in the stadium if there's not enough of a crowd.
YouTube have given so many people the platform to nick a living, it's amazing to be honest. Those twats saw a big opportunity and seized it, fair play.

The fanbases of those big YouTubers are a weird bunch though.
Maradona used to like Coca
not sure if this is the right place but anyone wants to share slingtv subscription 3 ways? It gives access to most of the PL/CL games with NBCSN/FS1/FS2 and with sling blue, 3 ppl can stream at once.

So if you are interested we can set something up with accessurl, dont need to share username/passwords as well. it will be $8 per month per person.
Anything they do is a good showing, they're a tiny country and they won their group.

I think you might be mistaking praise for expectation
I feel secure whenever I see Casemiro. When there's someone attacking us I just look at him and smile.
I have PTSD from this comment
Got to rework on your priorities mate, seeing a WC is 10 times more important than getting an education!

Also always ways to do it cheaply. In 98 it was in my country and i didn't buy a single ticket from the office, all in the street or in front of the stadiums for cheap. Tent for sleeping etc, you can do it with very little money, trust me.
Perhaps because its the most watched premier league game of the season and they want to maximize their ratings like any business would?
Champions League is pretty big isn't it?
There was actually some (2 or 3) people saying it but the large majority said there is a clear difference between those two and Rashford. Although not sure what people expect from a United sub reddit, it's incredibly bias over there. Jose's got his own little cult.
I get the feeling Argentina are in for a rude awakening next year in Russia just like Spain was in Brazil.
Read comments on the united sub saying that "rashford is better than dembele and mbappe". Just wanted to know if everyone is just as deluded. In my opinion, there's mbappe, then there's asensio and dembele (and maybe martial) and then the rest.
Atleti-Barca is almost always a 2-1 win for Barcelona away from home.

Seriously, in 5 of the last 7 seasons in the league, that has been the score.
Can someone explain to me why Arsenal fans consistently comment about the club finances? Was browsing /sub/gunners today and saw this guy who basically hopes the club sells its two best players. 80 upvotes too ffs. Anyone else baffled by this mentality?