This picture was taken on Arrakis.
She looks like a Wight from Game of Thrones.
False. The geriatric spice melange turns the entire eye blue, not just the iris.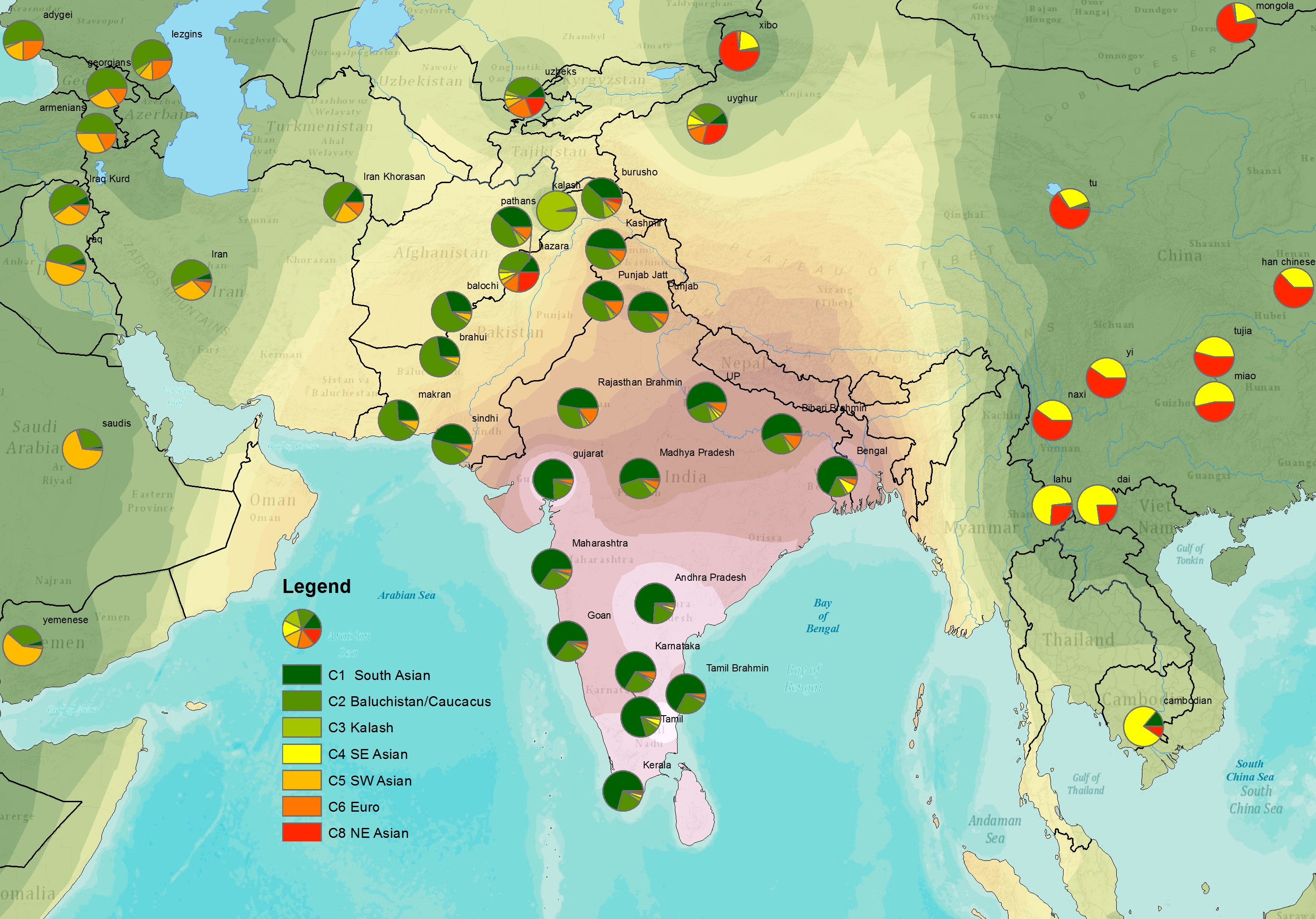 Indians and Europeans are related to each other somewhat. Maybe because of the Kurgan Axe culture or Scythians. You can also see it in the Uyghurs in China as well. They may be related to the ancient Tocharians. These old tribes spread haplotype R1a to Asia and they took blue eye traits with them. I believe you can find red hair in Afghanistan and West China still.
Here's a picture of a northwestern Bangladeshi girl with green eyes if you're interested in seeing more colour variation in South Asians:
They are very common in the KU, Farnce, Gremany, Sewden, Noryaw, Russai and other Euporean countires.
When I visited north and northwestern India I probably saw maybe 1 in 5 or 1 in 6 people with either light hazel/amber, green, or greenish-blue eyes. It depends what villages you visit.
I thought it would be much rarer than that. TIL.
Why is it that the watermark on this photo says 2014 when NatGeo published the photo in 2011? And why does it say Richard Morrisons and not Raquel Escudero, who is cited by NatGeo? Someone is lying.
Any info on that red hair gene? Ran into a lot of kids in Baghdad with red hair. Had an old guy in my platoon that was a ginger, used to say it was just kids from the chicks he banged in gulf war 1 lol
How common are blue eyes like this in that part of the world? She's absolutely beautiful.
I am aware of the rapes that occurred in Bangladesh. I'm of Bangladeshi heritage myself. But the assertion that lighter coloured eyes exist in Bangladesh because of the rape committed by Pakistani forces is dubious. People with lighter coloured eyes in the Bengal region existed even before the partition of India. This girl from Rajshahi, Bangladesh wasn't the product of a rape.

My cousin here has grey eyes and he was also not the product of a rape:
Well, as you can see, there are pixels. I don't think I need to explain what that means.
What great photos, shes stunning.
I think it's more than just the eyes. I think it's the contrast between her dark skin and her lighter eyes that's really appealing.
I spelled it wrong and can't change it.
Last I checked, Varanasi was a regular Indian city, what makes you think she's a refugee?

Or is it just that you assume any picture of a non-white child is a refugee?
A lot more likely than them carrying the same 2500 year old lineage.
River blindness is pretty much limited to Africa and involves other parts of the eye with increased opacity of the cornea which the girl doesn't have.

And cataracts affects the lens, not the pupil.

I've noticed that people with light-coloured eyes have strong contractions of their pupils when initially exposed to bright light.
The eyes have pronounced limbal rings which is typically considered attractive.
There's a reason its called the Indo-European language group
Bears. Beets. Battlestar Galactica.
Those eyes. Seriously mesmerizing. I wish East Asians (like me) could have them too.
How do we know that what I call blue looks the same as what you call blue? How can colors be real if our eyes aren't real?
I've never seen an Indian with normal craniofacial anatomy together with such intense blue eyes before. I say that because there's a condition called Waardenburg's syndrome that is associated with very intense blue eyes and craniofacial anomalies.

I have seen Indian people with very intense green and hazel eyes and a darker shade of blue. They're not stigmatised. I have a few family members with light-coloured eyes. Most of these people live in Northern India, Pakistan, and northwest corners of Bangladesh. It's not common but it's not rare either.

In southern and eastern India and eastern Bangladesh it's a lot rarer.
Wait a minute?!

If I google image search this photo all I get is blue eyes.

Plus, OP has a link to National Geographic.

What's going on here?!
if you do you know nothing about that site. It shows nothing out of the ordinary.
It isn't said once in the books. Go on, prove me wrong.
I pity you that that is your whole impression of India.
Your comment is what jogged my memory. I had an internal argument about that and decided that the spice turned the whole eye blue except for the pupil.
Yeeh, but it doesn't take a genius to notice that those aren't normal blue eyes and there must be a condition involved.
Less melanin in their eyes means they're more sensitive to light.
Can confirm. I am in Nacada and I have blue eyes.
I hear they're typically considered attractive. Go you!
There was a ton of diversity in central and eastern asia tribes when nomadic life was the norm in those regions. As a result there was a lot of inter-breeding between them all, which resulted in many interesting racial trait combinations that continue to this day.
Waardenburg syndrome isn't necessarily symptomatic. It has a gamut of presentations from simple hypopigmentation to serious craniofacial defects and deafness. There are other types of mutations, both deleterious and benign, that can cause hypopigmentation of the iris, including blue eyes one would see in some Caucasians. We can't really say what this girl has without genetic testing. Darker blue eyes not associated with Waardenburg's or Nettleship-Falls does exist in South Asia, however.
Based on OP's submission history, I think he's trying his hand at crappy photoshop and trolling at the same time.
reminds me of another photo from the front page http://africageographic.com/blog/the-boy-with-the-sapphire-eyes/ a little African boy with eyes like that.

There was a lot of discussion over whether he had waardenburg syndrome or not. Personally I think he does, this girl does, and that they just don't say anything about it in publication because it's a bit of a downer. That kind of radiant blue colored eyes is not something that occurs naturally in healthy individuals.
Fact: Brown bears are better than black bears.
What am I looking at there?
apart from 'KU' i actually didn't see the typos until I read your comment. (I'm aware of the explanation before someone links it(although you can still link if you want for other people(this over-appending of notes is why I try not to comment on reddit)))
Look up the genealogy of the Pict tribe. They are the progenitors of the red hair gene. Edit: To the individuals responsible for getting this out of the negative: Thanks. Not sure why I was downvoted. Reddit tis a silly place.
I never understand that damn site.

I strongly believe I will successfully learn how to operate an F1 steering wheel sooner than understanding how to ID what is and isn't correct there.