The fuck is this fancy shit? I can barely get my ratio of milk to cereal right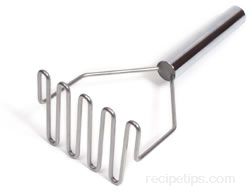 Simple fool proof recipe only 3 ingredients.

-1 lb breakfast sausage(I like spicy)

-1/3 cup flour, I always do a rounded 1/3 cup, I like my gravy on the thicker side

-1 qt whole milk.

Cook the sausage, breaking up to a crumble.

Once done sprinkle the flour around the pan with the sausage and stir in for a few minutes. Don't worry if it sticks to the pan a bit, it's soaking up flavor!!!

Pour in the milk and continue to stir until it comes to a simmer or low boil. The gravy will thicken at this point

Add salt and pepper to taste.

Ladle over biscuits and eat.

Edit: Tip, it's perfect for crumbling the meat, once it starts to cook just use it like a you would on potatoes until you get the crumble size you like. Don't use on non-stick surface. It's also good for shredding chicken or pork just push down and give it a turn.
No no no. Parsley and hot sauce on biscuits and gravy is blasphemy. Trying too hard to make them look fancy. Shoot me a line and I can give you a few tips. Decent effort, but I won't pardon you from the one, the only.......NEXT!!!!!
As a Brit I find this highly confusing.