I taught my little brother that we've got big nostrils to improve athletic performance. More efficient aspiration like a hood scoop on a Trans-Am.
Makes sense. The larger nostrils of Africans could be linked to their hot climates and running vast distances to marathon-hunt prey?
You're partially right, actually. The wider, shorter nostrils are better for their area because a) the air is already warm and doesn't need time to warm, and b) with much of their land being higher elevation plateaus, they needed to be able to intake larger amounts of air to get the needed oxygen (fun fact: that also ties into why Africans Kenyans make such impossibly fast sprinters fantastic distance runners: their bodies are accustomed to relatively low-oxygen conditions, so being in an oxygen-rich environment makes it super easy for them)

Source: not a scientist, just done a lot of research into what causes the differences between races because it's fascinating. Eye colors are cool too!

Edit: Fixed a false statement, courtesy of /u/manonthemount
The sprinters, particularly those on the Jamaican and American teams that dominate the sport, actually come from the low elevations of Western Africa. If you're a slave trader transporting and selectively breeding your captives to ship over the Atlantic, would you bother to transport them around the horn of Africa or the through the interior jungle, or just nab them on the west side?

The high elevations are around the rift valley in the east - Kenya, Ethiopia, Somalia, etc., from which the world's best distance runners come. Oxygen carrying capacity is important for endurance sports, but sprinting, an anaerobic sport, does not benefit much from increased oxygen carrying capacity.
Makes sense. In the old saga times in Norway people weren't numbered by years specifically but by 'he survived 23 winters'. Children born in winter were a miracle if they endured to summer. It's no doubt to me that some traits suited for cold climate developed.
Your lack of a comma disturbs me
Just make sure he doesn't go for nose stretches
i don't understand how people write without punctuation like the sentence doesnt even make sense how am i supposed to follow what is being said
Alright, so it bugged me for the longest time that different eye colors were a thing. Like, what benefit does eye color give that makes someone with a certain eye color more likely to survive in a certain area?

It turns out, people with darker eye colors (brown, hazel) can see better in bright daylight, but worse at night, and people with light eye colors (blue, green) can see better at night, but worse in the daylight. Now think about it, what areas primarily evolved which eye colors? Europe and Scandinavia primarily got the blues and greens, and with them being further from the equator, sunlight is frequently less harsh and nights longer, whereas Africa gets harsher sunlight and longer days, and therefore primarily evolved darker eye colors.

Skin tone and hair color evolved around protection from the sun while still being able to use sunlight to metabolize vitamins from it, and eye color evolved around working around its light. The only one still a mystery to me is gingers. What the hell made that a favorable trait in Ireland and Scotland? What about their weather patterns is unique enough to get red hair and heavy freckles to be helpful? Or is it just a recent mutation made common by modern-ish medicine keeping people alive easier/longer?
A semicolon is actually appropriate here.
And the people with narrow nostrils survived better because their lungs didn't freeze. What part of this are you not getting?
Scientific American versus... some redditor. But you're definitely the credible one here.
Don't be holding out on us with those eye color facts man
No, that's what your mouth is for. Small nostrils are all about efficiency.
I remember in Middle School a girl came up to me and said "Your african right." "yeah...." " Why is your nose small and (other aspects that made me unafrican" "..................shrug"

I don't blame her. This was her first time seeing an African not fit her description.

But I did notice my whole family has smaller noses and were all from a desert region.
If I'm running and need a lot of air, I tend to go to mouth subconsciously. When I do that, the size of my nostrils honestly mean nothing.
Look at the original commenter's username.
Ah, thank you. I was mixing up where distance runners came from versus sprinters. I thought it ultimately made people better at both. Also, good catch on me being awful at geography, haha.

Didn't know sprinting was considered an anaerobic sport. That's neat.
I don't think the article suggests that, but rather that certain peoples evolved narrower nostrils as a result of the colder climate.
Smaller nostrils are efficient because they help in the colder seasons and when you need more oxygen during strenuous activity you can switch to the mouth.

I didn't think I had to explain this as I thought it was self evident.
Not to be racist, but that's why I always figured People of African decent have such big nostrils so they can be super fast and the climate is much warmer
Epigenetics would like a word!

I know that's over simplifying and in the vast majority of cases what you say is correct, but technically speaking there are some genotypes that can be introduced as a reaction to some environmental factor. Genes regarding sensitivity to certain types of smells is the example I typically hear.
Makes sense. In the old saga times in Norway people weren't numbered by years specifically but by 'he survived 23 winters'. Children born in winter were a miracle if they endured to summer. It's no doubt to me that some traits suited for cold climate developed survived.

Conditions don't invoke development; they just determine if it's beneficial by how likely it is for someone with such a random change to be more likely to procreate.
All of it. He's not getting all of it.
The idea is that a narrow nostril design is a bit more efficient at that.
Yeah, I'm of the 70% cacao persuasion.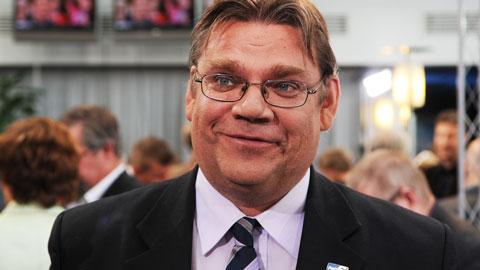 It's because the OP's title (but not the actual article's title) is misleading. Narrow nostrils also evolved in dry climates, which is why people from East Africa, the Mideast, etc. tend to have narrow noses, to humidify air.

If you look closely, you'll notice that what differs is nasal capacity; in other words, Middle Easterners have more projecting noses than Europeans, who in turn have more projecting noses than Siberians/Inuit people.

A small nosed person will be oxygen deprived in a hot environment, and a big nosed person might have too much oxygen in a cold environment (not sure if that's possible). A high nosed (top to bottom) person can deal in a dry climate, a short nosed person cannot.

Europe is actually very humid despite being cold, and there are short and/or wide nosed physical types like , this, and this which are probably remnants of prior to the Aryan invasion, which brought over a large degree of Siberian genes.
Think of it as those with narrower nostrils had an advantage and just survived longer, and were able to mate more because of it.
Guess what, we know how it works. But using teleological terminology "the rabbit evolved to run faster so it wouldn't get eaten" is much shorter (and much more convenient) than saying "the slower running rabbits were more likely to be eaten by the foxes before reproducing, while the faster running ones were more likely to survive until after reproduction. The faster running rabbits increased in proportion due to this selective pressure, so now we have rabbits that are faster overall."

Being all overly precise is the mark of someone who knows little but wants to act like they know a lot. Unless you're writing a scientific paper, teleology is a-ok for day to day discussion.
I wonder if in Scotland / Ireland those traits could have been brought on by a combination of bottlenecking and genetic drift, so it wouldn't necessarily need a fitness advantage.

Though if that were true, it should predict that those populations underwent a severe population drop at one point - and this coincided with the rise of that genotype afterwards.

Which I have no idea whether that's the case.
Uhhh, nature has always wanted strong male humans. I don't think a couple hundred years beats out literal millions of years of evolution. They're are skinny black guys all around. Anyone you see who is athletic, has definitely worked out to achieve that body.
Anatomically that doesn't make much sense, especially since you're putting less work on your diaphragm due to less resistance in the inhale and exhale process.
We have different muscle fibers for slow, repetitive and longterm actions like distance running, with higher ATP efficiency per glucose but requiring more oxygen delivery from the lungs and cardiovascular system; and for fast "explosive" actions like sprinting that require less oxygen but burn glucose faster due to lower ATP efficiency, while also accumulating lactic acid (hence more likely to induce pain).

So distance runners will need to have better developed slow twitch muscles, and the higher oxygen delivery needed to feed them, which sprinters will need less of because they're using more of the fast twitch muscles.

Obviously this is an oversimplification, and there's a bit more depth to it. On mobile right now, but google fast-twitch vs slow-twitch or white vs red muscle, and you'll find plenty of stuff to read.
First thing I was taught in karate was never breath through your mouth. It expends more energy.
Hahahaha I am indeed a negro. I also run fast but sprinting is anaerobic, I believe.
Any training I've ever studied or done says in the nose out the mouth
It doesn't even have to be attractive. All it does is this: did that organism reproduce? If yes, genes passed on. Genes that are beneficial to facilitating reproduction are more likely to continue and spread. Evolution through natural selection.

It doesn't even have to keep them an organism alive, just as long as it's genes pass on.
I have a moderate/large nose and live in Canada. It's not too much oxygen that's the problem, it's too much air flow with cold air. The cold air doesn't get cooled enough, and more of it goes in than if you have a smaller nose. The cold air causes the mucus in your nose to condense, which then causes it to leak out your nose instead of insulate. Now while you try to breath, it's even colder due to the lack of insulation and the left over moisture. The end result is that your upper lip is moist and frozen, the interior of your nose burns from the cold when you inhale, and you dry up within the first 5 minutes of breathing.

This is all my anecdotal experience though, hoping to head to warmer places!
While the base genetic material (genes, nucleotide sequence, whatever you want to call it) is already in the eggs, after fertilization there are factors that can turn on or off certain genes or modulate the degree to which the genes are expressed. These factors are broadly called "epigenetic factors". DNA methylation is a pretty understandable example of epigenetics at work, if you're interested in looking something up.
I have heard that red hair comes from low diversity, within a population. As scotland and Ireland are more secluded there was more inbreeding causing the red hair. And inbreeding as in Cousins and cousin not brother sister.
The black people you're familiar with as an American are descended almost exclusively from Africans from the west coast of Africa. Where they took the slaves from. We're talking sea level, hot and humid, lush vegetation. West Africans are stoutly built and are explosive, sprinting machines (to generalize). Nigerian immigrants' children play American football- Somali immigrants' children ain't about to play football even under the same conditions of upbringing. In Eastern Africa you have different morphology and the weather is different in places like the Kenyan highlands and stuff. We know what kind of athletes they produce.

The question of whether slaves were bred or not (and then again whether there was some sort of selection pressure due to the harshness of the middle passage and most people dying before reaching the Americas) is complicated. And I can't tell you you're wrong. But you can definitely look at the top sprint times and see that the athletes are either descended from slaves (terrible phrase but the truth, right? America, Jamaica, all the Caribbean islands, athletes of Caribbean descent running for Britain or France) or African (running for African countries or running for Britain, France and I think even the USATF has a Liberian or something). I think that Christophe Lemaitre of France is the only white dude to run sub 10 under acceptable conditions (not too much tail wind and all that). He did it once.
Do you have any good scientific resources or websites, I find the topic really fascinating but it's easy to find yourself on racist websites.
Interesting, but it can only really be about the stronger light, can't it?

I mean yes, Europeans and Scandinavians have longer nights than Africans, but they also have longer days. It just depends on the season.

Other than that, I'm sure you're right. The sun beams at equator are far more concentrated than they are in Europe.
Welcome to Reddit folks! Where the conversation starts with an innocent, yet mildly related topic, and devolves into people explaining technicalities as to why the other person is wrong.

It's just great here!
It should be a semicolon, actually. A semicolon in the wild, folks!

When a comma and period both don't feel quite right, stick em together!