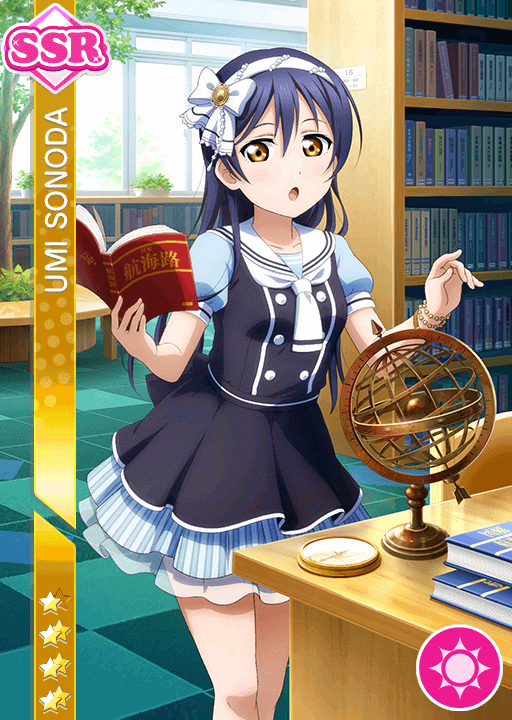 She's so beautiful I can't—

SSR Umi:

SR Maki:

Worth noting, Umi is a scorer! I was expecting a plocker, since she already has one healer and one scorer SSR, but that doesn't seem to be the case!
I noticed that, yeah :P It's a bit round, so she looks really young in the unidolized version, I think. Still adorable!!

this Umi SSR won't be in her birthday box :(

Shit. I'll have to not blow all my savings.
Umi's face in the unidlz seems a little bit off but the outfit is so cute! Also I love the idlz. The Maki card unidlz looks a bit too similar to the current event Maki on JP ahaha. Too bad it seems at the rate µ's sets come out on EN, this Umi SSR won't be in her birthday box :(
this umi is ur tier holy gosh